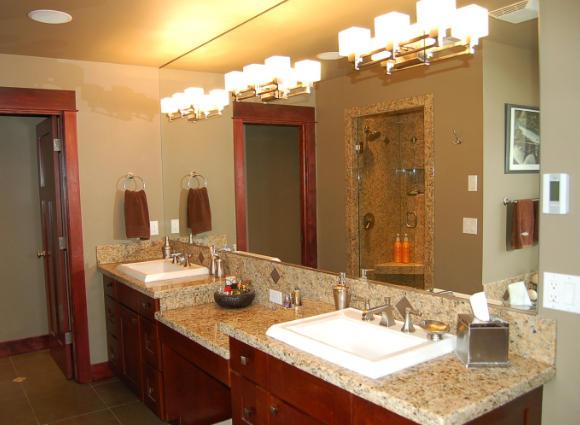 HOCOA Energy-Efficiency
Home Repair Network Energy Savings
During a long winter like this one, HOCOA saves on energy efficient appliances. A lot of things start to get really old really fast: shoveling the driveway, scraping ice off your windshield, lacing and un-lacing those stiff rubber snow boots, and, of course, paying an arm and a leg to keep the inside of your home warm and cozy.
Well, we can't keep the snow from falling, but we do have some helpful advice for reducing your energy bills! If you find yourself eyeballing your rusty old water heater with disdain, or sighing every time the furnace kicks on, it might be time to upgrade your home with these ingenious devices. Even better, many of these energy-efficient appliances are eligible for local, state, and federal credits or refunds, so you're likely to save even more over the long run. Here are a few appliances you might consider replacing to save money and keep your home warm and cozy.
Water Heaters
Today's water heaters are a far cry from older models that heat water with electric elements or a gas-powered flame. Water heaters on the market today use ingenious technology, ranging from solar power to a system that captures and re-uses heat expelled by your central air conditioner. Some models use a hybrid technology that includes an electric element, but only for back-up situations; the units primarily work by pulling heat from the surrounding air. The energy comparison is stunning, too: where a conventional water heater uses 4500kw of energy to heat a tank of water, hybrid models use just around 550kw. This translates to $300+ in savings per year. Finally, most hybrid models can hook into the set-up that your old water heater used, saving you installation expenses.
Thermostats
Believe it or not, you may not need to replace your entire heating system in order to save money on your energy bills! With smarter technology finding new applications in the home, you may just need a new thermostat—one that can be pre-programmed for various temperatures at specific times of the day. By auto-setting your heater, you can ensure that you're using energy intelligently, and only heating your home when you're there to enjoy it. Some new thermostats are so smart that they can even be connected to your WiFi network, allowing you to control it from an app on your phone—a feature that means you can keep an eye on your energy costs no matter where you are.
Fireplace Inserts
You may have heard that building a fire in your fireplace actually draws more warm air out of your house than it provides—a sad-but-true fact that means that whether or not your chestnuts are roasty and toasty, your energy bill is negatively impacted every time you light a fire. The good news is that you don't have to give up one of the best things about winter to save money. With fireplace inserts, you have all the beauty and warmth of a traditional fire with none of the downside. In fact, while most models pump heated air into your living room or den, providing plenty of ambient heat that doesn't get sucked back up the open chimney, some models are so advanced that they can actually be connected to your existing HVAC system. This means that the heat generated from the fireplace can be sent to other rooms throughout the house, which ensures you get the absolute most out of the appliance.
But wait, you might say, don't these inserts look plastic and fake? The answer is no—not if you choose wisely. Many companies' inserts have all the aesthetic appeal of your old fireplace, and they can be customized with glass doors and gorgeous mantels in a variety of finishes so that they fit right into your home.
The HVAC System
If you have an older home, your HVAC system might be outdated. While replacing the HVAC system is a more expensive fix, this is also one of the best ways to see the most dramatic savings in home heating (and cooling) costs. From dual-fuel options, which use both gas and electric to heat your home, to solar-powered systems and smart technologies that direct heat or cool air only to the rooms where it's actually needed, a new HVAC system can save you up to 20% per year on your energy bill. With savings that big, you'll recoup the cost of the system in no time, and your home will stay just as warm and comfortable, for way less money.
Remember, energy-efficient upgrades to your house might be tax deductible and eligible for utility credits! Check with your tax professional and your utility company today to see how much more you can save by making a switch.
And whether you're ready to upgrade your entire system, or you want to start with smaller changes like a new thermostat, HOCOA can help you get there! Call us today or email us for a personal consultation; we'll match you with a contractor who can help you decide which system or appliance is right for you. Our home improvement experts are knowledgeable, friendly, on time, and fair—guaranteed!