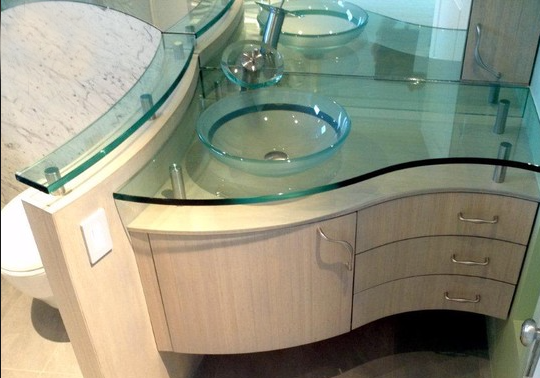 What are the best improvements for your Bathroom?
Usually, I like to highlight all the ways a person can save while they take on bigger home improvement projects. Renovations can be pricey, after all, and we could all use some fresh ideas for beautiful-but-bargain updates for the various rooms of our homes. The truth is, though, that sometimes we just want to dream—who doesn't want the library from Beauty and the Beast?—and while you might not be able to update your bathroom with all of the following items, they're all excellent candidates for your Dream Board.
Whirlpool Clawfoot Tub
There's almost nothing as classy and inviting as an antique-inspired clawfoot tub—but should you have to sacrifice your muscle-soothing whirlpool jets for classic style? Happily, the answer is no: you can have your bubble bath and froth it, too, with a whirlpool clawfoot tub! These beauties are functional and attractive, and come in a range of styles to fit your bathroom aesthetic, from classic white porcelain to brushed metal.
Heated Towel Rack
Also known as a "towel warmer," this is the ultimate luxury item you didn't know you needed. Before you hop in the shower on a frosty morning, flip the switch and let the warmer work its magic. No more shivering as soon as the hot water's turned off: when you reach for your towel, it'll be just as cozy as if you'd pulled it straight from the clothes dryer.
In-Floor Heating
A toasty towel is nice, but what's better? Wrapping yourself in a toasty towel and stepping out onto a nice, warm floor. In-floor heating systems can be installed anywhere in the house, but they're especially heavenly in the bathroom. Waterproof models can even be installed in your shower, meaning that your bare feet may never again be subjected to winter's chill!
Dual Shower System
This one might call for a large-scale remodel, if you have a classic tub-and-shower set-up. That said, dual showers allow you and your partner to share a space without tagging in and out of the water's stream like a couple of pro wrestlers. A good craftsman can also build a recessed storage shelf on either side of the shower so that each person has a place to stash his or her toiletries.
Double the Sink Space
If you and your partner already have two sinks in your bathroom, then you understand how glorious it is to have a basin all to yourself. If, however, you have to share a sink, then you have almost certainly daydreamed about the freedom to wash your face without getting elbowed so someone else can spit foamy toothpaste into the bowl. When it comes time to upgrade the bathroom, then, think about treating yourself to a new set of sinks. Yes, it might mean adding new pipes, but just think about all those times you won't have to reach around your beloved for the floss. Or soap. Or hand towel.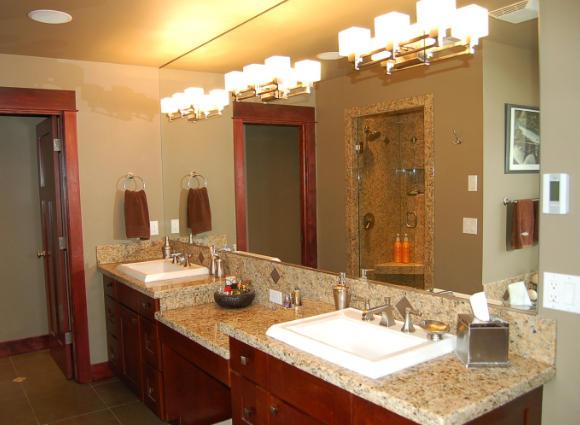 Vanity Mirror with Peripheral Lights
You might think that this one is just for the ladies, but men can find an application for a vanity, too: with their excellent (and possibly adjustable) lighting, a vanity mirror makes detail-oriented grooming a breeze. Whether you're applying your makeup, plucking your eyebrows, or trimming facial hair, a vanity mirror will give you the confidence that you've done a thorough job. The true dream, of course, would be a vanity space separate from the double sinks mentioned in #5—but a simple set of vanity light bulbs installed around your current bathroom mirror can transform your space, too.
Custom Bathroom Cabinets
As you renovate various aspects of your bathroom, from the shower to the mirrors to the toilet, you might find that your cabinets no longer fit the larger aesthetic. If you've got room in the budget, a good carpenter can install new, custom-made cabinets that have all the features you could want: drawers where you want them, shelving where you need it, and a color scheme that fits with your updated sense of decor.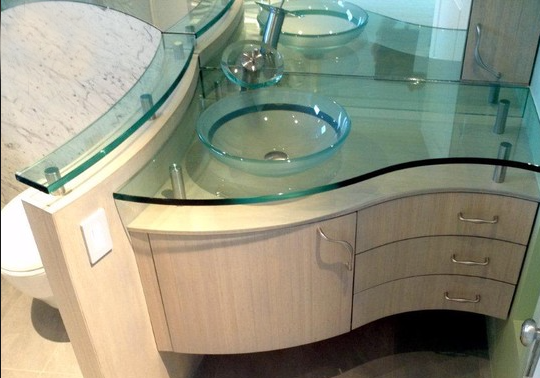 TV/Stereo System
Okay, it's fairly obvious that nobody needs a flat-screen TV or surround-sound stereo system mounted in his or her bathroom. But since we're dreaming, just imagine this: you're in your whirlpool clawfoot tub, sipping an iced tea (or stronger beverage) after a long day. The towel warmer is making your Egyptian cotton nice and toasty, and the in-floor heater is making sure you don't undo all of this relaxation the moment you step out of the tub. What could possibly make this experience better? Your favorite TV show, of course, or your After Work playlist! Relaxing in the tub is one thing; but relaxing in the tub while Billie Holiday serenades you takes unwinding to a whole new level.
"Smart" Windows for Privacy
Do you love natural light in your bathroom, but hate that your windows face your neighbor's house? You don't have to shutter yourself in every time you take a shower or a bath: "smart" windows can keep some light streaming in while making it harder for the outside world to see you. These windows use a wide variety of technologies to achieve maximum privacy, from electrically-charged models that can go instantly opaque with the flip of a switch, to photochromic windows that change tint based on the amount of sunlight pouring in. Finally, a way to keep your bathroom airy and bright without sharing too much with the neighborhood!
A Tankless Toilet
A list like this just wouldn't be complete without an upgrade for your loo. While there are many different options to choose from on the market, the latest technology meets sleek design in the tankless toilet, which uses a direct supply line of water to flush rather than a filled tank. Designers of these toilets have the luxury experience in mind: depending upon the model, you can purchase one that comes with everything from a heated seat to an integrated bidet. Even better, almost all tankless toilets are more environmentally friendly than their standard counterparts, using much less water to flush.
Of course, if you want to make any of these dream upgrades a reality, HOCOA is here to help! We know the right contractors for the job, from plumbers to tile-setters to designers who can help you choose the right product for your home. Give us a call or send us an email, and we'll match you to someone who's friendly, capable, and on time every time. We guarantee it!
These are Hocoa, your Home Repair Network's recommendations for your top ten splurges for your bathroom.